Micro Water Pump / Small Water Pump
The micro water pump is a 3v, 5v, 6v, 12v, 24v dc water pump that use centrifugal force to transfer, boost or circulate water for various water application systems or machines. It also named miniature water pump, tiny water pump.
China Professional Micro Water Pump Supplier & Manufacturer
Shenzhen Pincheng Motor Co., Ltd is the development and production of micro water pump manufacturers from China located in Shenzhen city. Years experience of hard work, Pincheng Motor developed PYSP130, PYSP310, PYSP370, PYSP365 series dc water pumps. Most of them are driven by a 3v, 6v, 12v , 24v dc motor.
Widely used in various application like pet fountain, fish tank, solar irrigation, various water heaters, water circulation system, coffee maker, hot water mattress, car engine cooling or battery management system cooling etc.
Moreover, our micro water pump has many advantages such as long work life span, low work noise, safety, low price etc.
Why Choose Us As Your Micro Water Pump Supplier In China
We have many certifications (such as FDA, SGS, FSC and ISO, etc) to meet our global clients needs, and we have long term and stable business partnership with many branded companies (such as Disney, Starbucks, Daiso, H&M, MUJI, etc)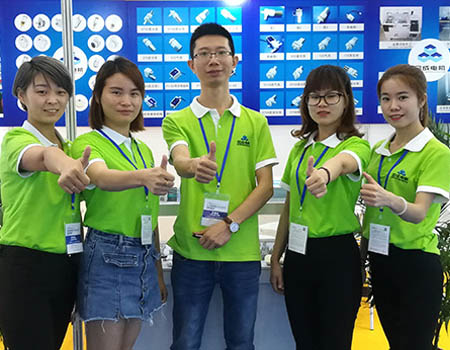 Choose Your Micro Water Pump
A micro water pump is a 24v, 12v dc motor water pump that plays the role of transfer, lift or pressurize water, fuel, coolant in various water circulation, booster systems. Include small submersible water pump, small solar water pump, etc.
As a reliable china micro water pump manufacturer, factory and supplier, we provide different micro water pump solution.
Best Micro Water Pump Manufacturer and Exporter In China
We can provide the best price and technical support for commercial projects.
Frequently Asked Questions
Please share your requirement to our email:sales9@pinmotor.net, we can offer OEM service.
TT or Paypal is available.
It will take 10~25 days to design the pump and open the pump mold. Time cost depends on the pump's power, size ,performance, special function etc.
Please tell us your requirements on the working voltage, max head and max flow, running time, application, fluid,ambient temperature, fluids temperature, submersible or not, special function, food grade material nor not, power supply form etc, according to your application requirements. Then we will recommend the most suitable pump for you.
We can delivery the goods after we received your payment as long as we have the products in stock. For sample making time is 7days, small order production time is 12~15days, bulk order production time is 25~35days.
Micro Water Pump: The Ultimate Guide
Pincheng Motor is a China-leading micro water pump provider in China with nearly 14 years of experience. We have a wide range of micro water pump for your application needs. Whether you need a micro high pressure water pump, low pressure micro water pump, micro dc water pump, micro electric water pump, and many more, Pincheng Motor has a reliable and cost-effective solution.
We can manufacture custom micro water pump using the right manufacturing process. We can work with your team to choose the best Pincheng micro water pump selections for your thermal applications.
Pincheng specializes in the development, design, and fabricating custom micro water pump for OEM applications. What's more, as your reliable micro water pump manufacturer, we can fully support your branding business. Pincheng custom micro water pump includes your own logo, design, sizes, and specifications.
Whether you need standard or custom micro water pump, Pincheng is the best partner! Give us a call now for more information!
How Does A Dc Micro Water Pump Work?
Common micro water pumps include brushed DC pumps, brushless motor DC pumps, brushless DC pumps, etc. How do they work? The following are detailed instructions:
1. Brushed DC water pump:  The brushed DC water pump is driven by a brushed motor. The alternation of the direction of the coil current is achieved by the commutator and brushes rotating with the DC motor. As long as the motor turns, the carbon brushes wear out. When the pump runs for a certain period of time, the wear gap of the carbon brush becomes larger, and the sound also increases. After hundreds of hours of continuous operation, the carbon brushes can no longer play a commutating role. Therefore, the brushed DC pump with short life, high noise, large electromagnetic interference, poor air tightness and cannot be used for diving is cheap.
2. Brushless motor DC water pump:  The brushless motor DC water pump is a water pump that uses its DC motor to drive its impeller to work with the motor shaft. There is a gap between the water pump stator and rotor. If used for a long time, water will seep into the motor, increasing the possibility of motor burnout. It is suitable for mass production, and the production cost is relatively low.
3. Brushless DC water pump:  The brushless DC pump uses Hall elements, single-chip electronic components or software programs to control the commutation of the current. Compared with the brushed motor, it abandons the commutation of the carbon brush, thus avoiding the shortening of the motor life due to the wear of the carbon brush, and greatly prolonging the service life. Its stator part and rotor part are also magnetically isolated, so the pump is completely isolated. The pump is waterproof due to the epoxy potting of the stater and circuit board.
How To Select The Micro Water Pump?
There are many types of micro water pumps to purchase. When designing equipment, it is necessary to determine the purpose and performance parameters of the pump and select the pump type. So what are the principles to choose from? Micro water pump selection principles
1. Make the type and performance of the selected pump meet the requirements of process parameters such as flow, head, pressure, and temperature of the device. The most important thing is to determine the voltage, the highest head, and how much flow can be achieved when the head is high. Please refer to the head-flow graph for details.
2. The requirements of medium characteristics must be met. For pumps that transport flammable, explosive, toxic or precious media, reliable shaft seals are required or non-leakage pumps, such as magnetic drive pumps (without shaft seals, use isolated magnetic indirect drive). For pumps that transport corrosive media, the convection parts are required to be made of corrosion-resistant materials, such as fluoroscopic corrosion-resistant pumps. For pumps that transport media containing solid particles, wear-resistant materials are required for convection parts, and shaft seals are flushed with clean liquid if necessary.
3. Mechanical requirements require high reliability, low noise and low vibration.
4. Correctly calculate the input cost of pump purchase, inspect pump manufacturers, and require their equipment to be of good quality, good after-sales service, and timely supply of spare parts.
Application Of Micro Water Pump
Micro water pumps are widely used for applications that requires use pump with small volume, low power consumption and low price. Such as applications for: Aquarium, fish tank, cat water fountain, solar water fountain, water cooling system, water booster, water heater, water circulation system, car wash, agriculture, medical industries and home appliance etc .
Other Types Of Micro Pump